Early Birds and Stay & Play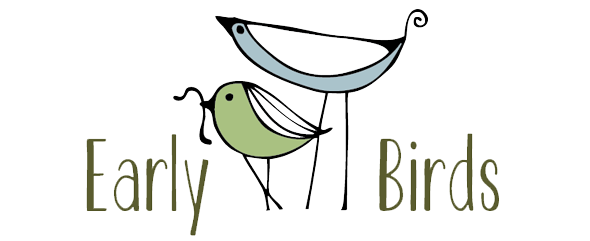 To accommodate early parent schedules, we are pleased to offer an Early Birds program that is a structured and fun-filled learning experience. Supervised by NMP teachers, toddlers – 5 year olds will enjoy a variety of activities before the official start of their school day.
Drop off is in in the Preschool lobby (NEW!). You are welcome to register your Early Bird for one or more mornings each week, but your reservation must be for the entire semester.
If you have questions about Early Birds, please contact Jan Cruz at EarlyBirds@Northsideumc.org
Please click HERE to register for the 2019 fall term.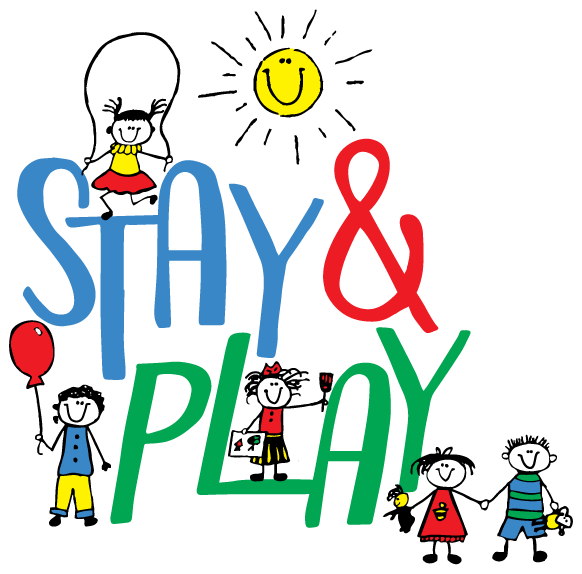 Stay and Play is a continuation of the school day Monday – Thursday. This fun 'after school' activity time includes snack, outside play, story-telling, music and more fun with special friends. The activity runs 12:30-1:30PM for 3, 4 and 5-year olds (must be toilet trained).
To register for Stay & Play without a Sports and Rec activity for Fall, click HERE.
To register for Stay & Play before your Fall Sports and Rec activity, click HERE.
If you have questions about Stay and Play, please send an email to Stay&Play@northsideumc.org.
Ceramics and Art with Ms. Lucy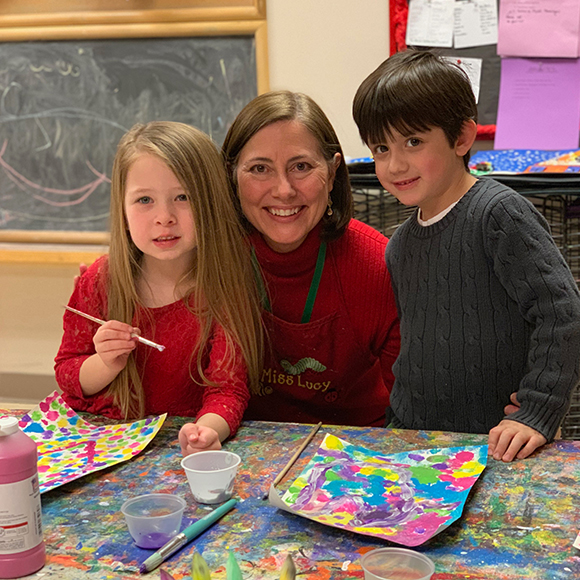 Join NMP art teacher, Miss Lucy, after school for special ceramics and art classes. Each five-week session focuses on a different theme and includes a special keepsake ceramics project. In addition to open-ended art, children will explore art mediums such as paper mache, painting, drawing, and printing. Parents have the option to choose between two different days for each session. Children signed up for Wednesday classes have the additional option of joining Miss April for Stay and Play from 12:30 – 1:30. Children must be in a three-year-old, pre-k, or Lions class and be potty trained. Classes take place in the preschool art room and carpool will be available.
Click HERE to register.
Northside Church Sports and Rec Activities
A Ministry of Northside United Methodist Church, Sports and Rec provides various youth and adult classes that are open to NMP students as well as children and adults in our community. Check out their website under 'Youth Classes' for a list of current offerings for preschoolers.
Connecting Young Hearts and Minds to Know, Grow, and Go #CampStyle
Shine On is a collaboration of Northside Methodist Preschool and Children's Ministries. To better serve our community, we are offering one camp that provides a Christian and curriculum-based summer program for infants through rising first graders. Shine On is available to NMP students, Northside members, and the community.
Daily experiences are well-rounded with fun developmentally age-appropriate activities. Weekly themes are incorporated into Bible stories, wiggle worship, science, art, music, yoga, Spanish, and sensory exploration. Campers will also enjoy unstructured play time indoors and on the playground, visits to the Moonwalk, and weekly special events. Shine On staff will include NMP teachers, Northside Church's caregivers, school teachers from APS and Cobb County.
Northside Methodist Preschool alongside Children's Ministries are looking forward to new summer adventures filled with smiles, happy hearts, and engaged minds. Campers will be learning, having fun with their friends, and feeling the love of Jesus! Together, we will Know, Grow, and Go #campstyle at Northside Church!
Weekly and Daily Themes
This summer, we chose familiar children's books to help develop our camp themes. Your little camper will get so excited about their week at camp with every turn of the page!
June 10–13 Big Red Barn
June 17–20 Commotion in the Ocean
June 24–27 Sweet Land of Liberty
July 8–11 Going on a Bear Hunt
Tuition
Monday—Thursday $200
Available for campers Birth – Rising 1st grader
Monday/Wednesday $100
Tuesday/Thursday $100
Available for campers 2 years old and younger
Click HERE to view complete information about camp dates, tuition and registration, carpool, lunch, and FAQs.
Registration is closed for Summer 2019. Please check back next year!