From our youngest toddlers to our 5 year olds, the range of NMP's program expands to provide age-appropriate activities for every child. At the preschool, we believe that learning through play is best for all children and their socialization and independent thinking skills are fostered through exploration and purposeful play. Thematic units are utilized to teach and reinforce new and emerging life lessons. Fine motor skill development is a part of every classroom with gluing, cutting, threading and many more age appropriate activities. Thinking skills such as sequencing, memory, listening skills, and following directions are also emphasized. By observing the children's interests, a developmentally appropriate and emergent curriculum unfolds, providing a rich and respectful learning environment. And, our curriculum is always expanding to meet the needs and interests of our students.
Story time, a fully stocked Media Center and easy access to books in all classrooms help to nurture a young child's broadening world. Weekly Chapel gives children time to grow spiritually by voicing their thanks to God. It is also a time to recognize birthdays reinforcing that each child is loved and appreciated. Music class is a part of each child's day and our Creative Movement teacher works with all children in balance, coordination and gross motor skills.
Early literacy is a vital part of our program. We use sightwords.com as it is designed to introduce young children to the basics of literacy. Phonological and phonemic awareness activities provide children with the opportunity to manipulate words and sounds, practice blending and segmenting, and develop effective sound/symbol relationships. Our goal is to provide each child with all of the reading readiness skills he will need to become an efficient reader. Through the use of multi-sensory teaching techniques, children are given the building blocks they need to develop a solid reading foundation.
3 year olds begin the Handwriting Without Tears program by learning through play with wood pieces and letters. They also begin to learn the correct "pencil grip" and slowly begin to recognize the big and little curves and lines that form letters. This program is a multi-sensory approach that is conducive to all learning styles. Children continue this program through Pre-K classes and learn to recognize and form capitol and lower case letters and numbers.
Math Competency begins with the young twos as they begin counting and exploring the relationship between quantities of items. Beginning with the fours, math instruction is done in small group settings. Activities such as free exploration, patterning, sorting, classifying, counting, comparing, and number recognition are a vital aspect of learning for all ages.
As our children progress through NMP's curriculum, they will also grow in the areas of self-esteem and self-discipline.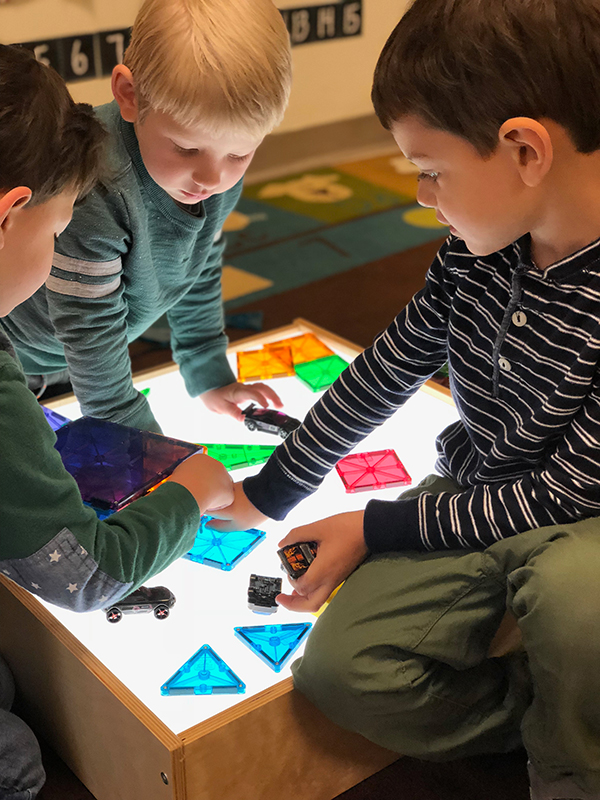 Dual Language Immersion Pre-K 4 Class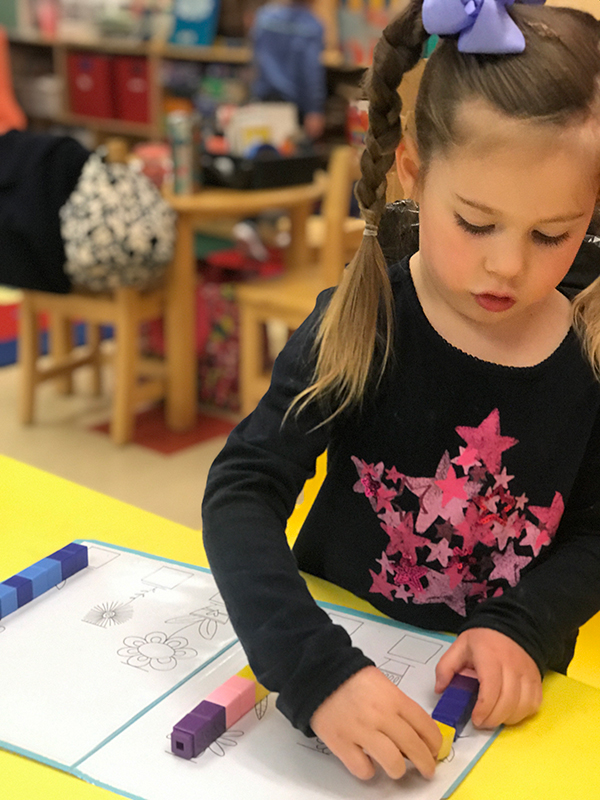 The New Dual Language Immersion Pre-K 4 class was created based on parent feedback and the rising popularity of Dual Language Immersion programs at local elementary schools. Children in this class will have one teacher who speaks only Spanish in the classroom and one English-speaking teacher. The goal is that half of the day and curriculum will be taught in Spanish and children will begin their journey towards bilingualism. We are honored to be able to give our students this opportunity to effortlessly immerse themselves with Spanish language while also providing a Christian based preschool education.
Additional resources available to learn more about Dual Language Immersion programs:
The APS Dual Immersion Support