Northside Methodist Preschool, opened in 1958 as a ministry of Northside United Methodist Church, is located in the Buckhead section of the city of Atlanta. We are a not-for-profit early learning facility for 250 children ages 18 months to five years old, of any race, gender, national or ethnic origin. As a church sponsored preschool, our purpose is to provide a program that will foster development of the whole child: emotionally, intellectually, socially, physically and spiritually.
Our morning preschool program offers families several class selection options, depending on the children's ages. NMP offers extended hours through "Early Birds," an additional hour before and "Stay and Play," an hour after school. The preschool also has an art room, media center, music room and the "Sunshine Room" where support services are offered by outside speech and occupational therapists. We have two outside developmentally appropriate playgrounds and full access to the church gymnasium.
Our staff of 48 enjoys the flexibility of teaching classes from two to five days a week. 98% of our teachers are parents and they come to us from all over metropolitan Atlanta. Teaching experience averages 12 years.
We have an active group of parents who want to be involved in their children's education and we have an open door policy to all. To encourage and ensure family involvement, we offer opportunities for parents to serve on various active committees and in a variety of volunteer activities. Parents may volunteer in the classrooms when appropriate. Our Parents Council has 14 committees of volunteers who provide valuable services in the life of our preschool.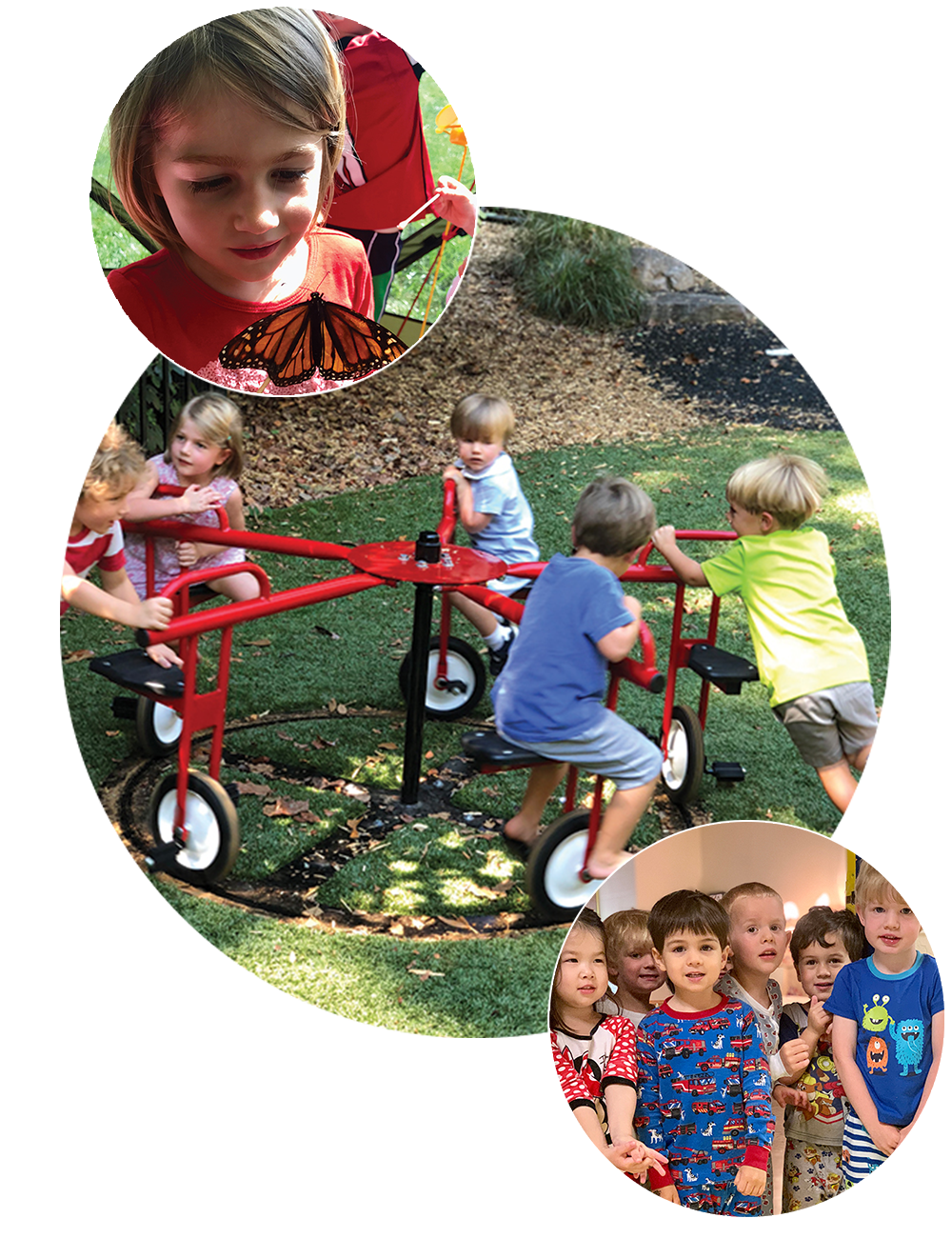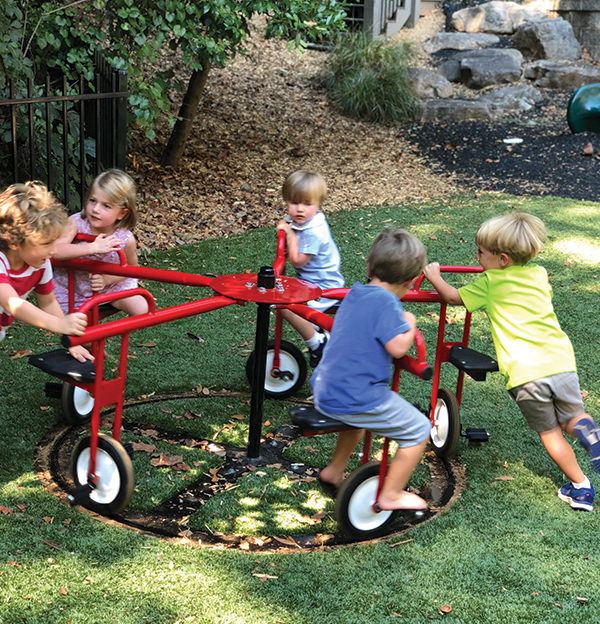 NMP is a caring community in which staff and families work together to nourish each child's faith in God and model the importance of showing compassion and caring for one another. We strive to create an atmosphere of trust and cooperation in which to promote each child's growth in the areas of intellectual, social, emotional, spiritual, physical, and creative development. We encourage children's fascination with learning and guide them to understand the world more fully through experiences and interactions with others. Our motto, "A fun place to play and learn and grow in God's love", is highlighted on much of our printed material and is emphasized in our classrooms.
Our preschool provides a creative and secure environment for our preschoolers to grow and learn. We provide stimulating classroom experiences that enable children to play, explore, experience and problem solve in an atmosphere of positive encouragement. We guide children in their development of early literacy and emergent math skills using curriculum that reflects ongoing research in the education of young children. Each class is staffed with two highly qualified staff members and children also receive weekly enrichment classes in Art, Music, Media Center and Creative Movement. Weekly chapel services are held for 3, 4 and 5 year olds. The chapel experience includes Bible stories and music.